Italia 2019
DCP, colore, 10 min.
senza dialoghi
WORLD PREMIERE
Regia/Directed by
Enrico Madau, Alessandra Manca
Fotografia/Cinematography
Enrico Madau, Alessandra Manca
Montaggio/Editing
Enrico Madau, Alessandra Manca
Suono/Sound
Claudine Curreli
Produttori/Producers
Nicola Contini (Mommotty)
Contatti/Contacts:
info@mommotty.it
I suoni sono onde create da vibrazioni ottenute in migliaia di modi diversi, che si propagano all'interno di un mezzo materiale senza trasporto di materia. Nel vuoto non c'è suono. Il suono è spostamento, il vento anche. Sposta, porta con sé e allontana scorci di vita di persone che inconsciamente attendono che quest'ultimo ceda, a volte indaffarati nella vita di tutti i giorni, altre volte immobili a osservarne il moto invisibile.
Sounds are waves created by vibrations obtained in thousands of different ways, propagating within a material medium without material transport. In the void there is no sound. The sound is movement, and so is the wind. It moves, carries with it and takes away instants of the lives of people who are unconsciously waiting it to give up, sometimes busy with their everyday life, sometimes observing motionless its invisible movement.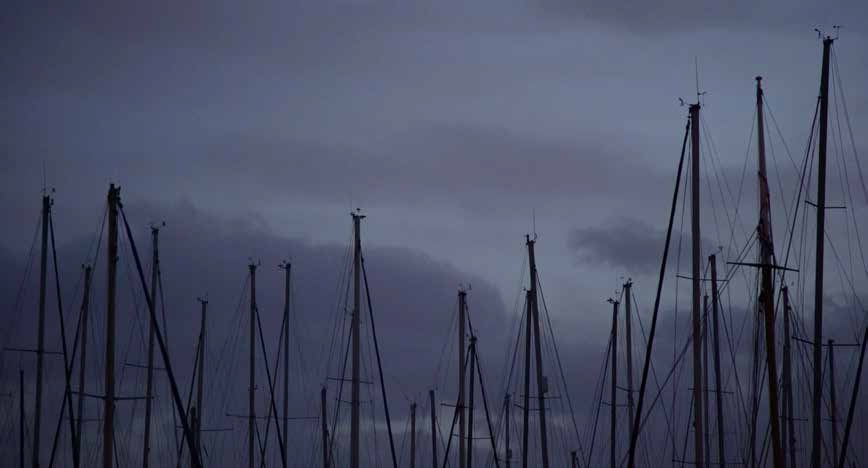 Enrico Madau (Cagliari, 1990) è un videomaker e fotografo. Ha studiato presso la Nuova Accademia di Belle Arti di Milano, dove ha realizzato il documentario Vera natura, girato nelle aree selvagge del dorgalese. Si occupa di fotografia naturalistica, sportiva e di reportage.
Enrico Madau (Cagliari, 1990). Videomaker and photographer. He studied at the New Academy of Fine Arts (NABA) in Milan, where he realized the documentary Vera natura, shot in the wild areas of Dorgali. He deals with naturalistic, sports and reportage photography.
Alessandra Manca (Bosa, 1993). È attrice e videomaker. Nel 2017 si diploma all'atelier teatro fisico Philip Radice di Torino con lo spettacolo Di balena si muore. Appassionata di video arte e video poesia, continua il lavoro a teatro come attrice e narratrice.
Alessandra Manca (Bosa, 1993). Actess and videomaker. In 2017 she graduates from the Atelier Teatro Fisico Philip Radice of Turin with the play Di balena si muore. Fond of video art and cinepoetry, she continues working in theatre as an actress and narrator.