PLAYING MEN
Slovenia, Croazia 2017
DCP, colore, 60 min.
v.o. Italiano, croato, sloveno, tedesco sott. in italiano
Regia/Directed by
Matjaž Ivanišin
Soggetto/Story
Matjaž Ivanišin
Fotografia/Cinematography
Gregor Bozic
Montaggio/Editing
Matic Drakulić
Suono/Sound
Borna Buljevic, Ivan Antic
Produzione/Prodution
Marina Gumzi (Nosorogi)
Coproduzione/Co-production
Vaja Jambrovic, Tibor Keser (Restart)
Contatti/Contacts
production@nosorogi.com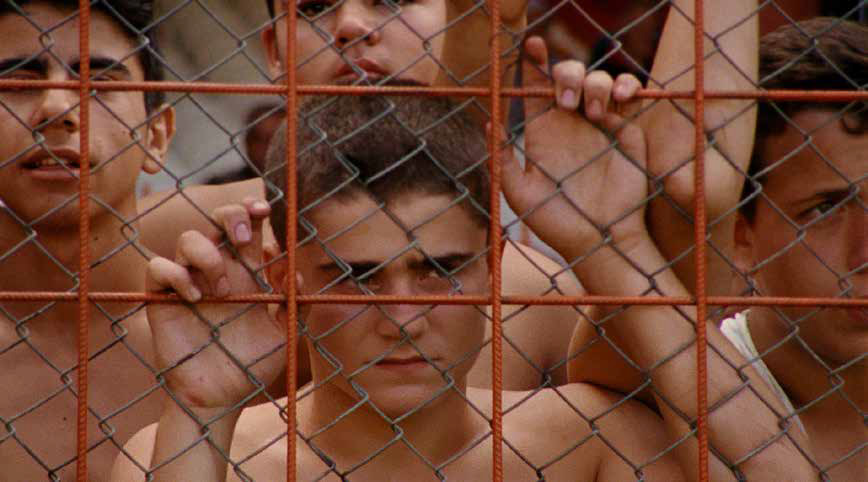 Che cos'è il gioco? Un mero passatempo o un irrinunciabile strumento di affermazione della mascolinità? Matjaž Ivanišin attraversa il Mediterraneo alla scoperta dei giochi tradizionali maschili più insoliti: un torneo di lotta nell'olio, sport nazionale turco; la discesa del formaggio Maiorchino, in Sicilia; la morra, praticata nel sud Italia, in Sardegna e persino nelle zone costiere dell'Istria. Partendo da un approccio di tipo etnografico, il film si interroga in maniera auto-ironica sul desiderio di competizione intrinseco all'identità maschile. La riflessione conduce a una crisi creativa, che spinge il regista a interrompere la lavorazione. Chiamato in causa in prima persona, Ivanišin rimette in discussione e boicotta il suo stesso progetto filmico, invocando, attraverso le immagini d'archivio della celebrazione dell'inaspettata vittoria del tennista croato Goran Ivanišević a Wimbledon, l'inconscio delle diverse espressioni della mascolinità dalla dimensione locale a quella globale.
What is a game? A mere hobby or an essential instrument of masculine affirmation? Matjaž Ivanišin crosses the Mediterranean to discover the most unusual traditional male games: an oil fight tournament, Turkish national sport; the descent of the Maiorchino cheese, in Sicily; "morra", practiced in southern Italy, in Sardinia and even in the coastal areas of Istria. Taking off with an ethnographic approach, the film ironically questions itself on the sense of competition, which is intrinsic to the male identity. Reflection leads to a creative crisis, which pushes the director to interrupt the work. Seemingly lost, Ivanišin boycotts his own film project, invoking, through archival images of the celebration of the unexpected victory of the Croatian tennis player Goran Ivanišević at Wimbledon, the unconscious side of all different expressions of masculinity, from the local dimension to the global one.
Matjaž Ivanišin (1981) si è diplomato all'Accademia di Teatro, Radio, Cinema e Televisione di Lubiana. I suoi medio-metraggi documentari sono stati presentati in diversi festival internazionali. Playing Men è stato presentato in prima mondiale al FID Marseille.
Matjaž Ivanišin (1981) graduated from the Academy of Theater, Radio, Cinema and Television in Ljubljana. His medium-length documentaries have been presented in several international festivals. Playing Men has been presented in Fid Marseille.