Italia 2019
DCP, b/n e colore, 12 min.
Senza dialoghi
world premiere
Regia/Directed by
Giulia Camba, Elisa Meloni
Fotografia/Cinematography
Giulia Camba, Elisa Meloni
Montaggio/Editing
Michela Anedda, Giulia Camba, Elisa Meloni
Suono/Sound
Carlo Licheri, Michela Anedda
Produttori/Producers
Nicola Contini (Mommotty)
Contatti/Contacts:
info@mommotty.it
Ausonia vive nell'oblio: è un luogo che fa parte della storia di Cagliari di cui non rimane alcuna traccia materica. I racconti degli sfollati che l'hanno abitata nel dopoguerra si trasformano in suggestioni visive, richiamando il modo in cui i vuoti di memoria vengono naturalmente riempiti con la fantasia, che si mescola alla realtà. Un cortometraggio sperimentale in cui dimensione intima e passato familiare e collettivo si mescolano in una sospensione onirica e avvolgente.
Ausonia is a forgotten place, a part of Cagliari's history of which no material evidence remains. The stories of the displaced people who inhabited it in the post-war period turn into visual suggestions, recalling the way in which memory gaps are naturally filled with fantasy, which mixes with reality. An experimental short film in which intimate dimension and collective past blend together in a dreamlike suspension.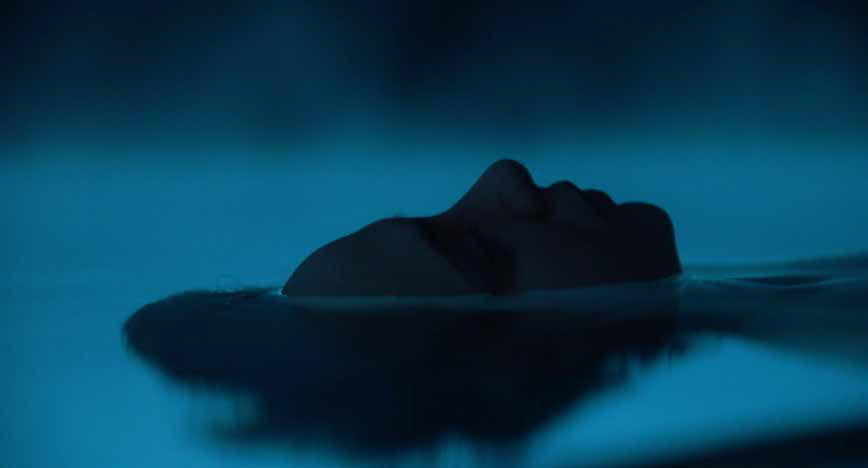 Giulia Camba (1986). Fotografa e filmmaker, ha studiato arti visive allo IED di Milano e all'Emily Carr Institute di Vancouver, e antropologia alla University of Kent di Canterbury. La sua ricerca si focalizza su tematiche che riguardano le dinamiche sociali, la coesistenza tra culture diverse e il rapporto tra identità, luogo e memoria.
Elisa Meloni (1986) dopo la laurea in lingue e comunicazione all'università di Cagliari si interessa alle arti visive e intraprende un percorso verso il cinema del reale e sperimentale. Nei suoi cortometraggi e video installazioni si è occupata di tematiche che riguardano il territorio e le periferie urbane.
Giulia Camba (1986). Photographer and filmmaker, she studied Visual Arts at the IED of Milan and at the Emily Carr Institute of Vancouver, and Anthropology at the University of Kent in Canterbury. Her research focuses on subjects concerning social dynamics, the coexistence of different cultures and the relationship between identity, place and memory.
Elisa Meloni (1986). After graduating in Languages and Communication from the University of Cagliari, she shows interest in visual arts and embarks on a path towards the cinema of the real and experimental cinema. In her short films and video installations, she has focused on issues concerning the territory and urban suburbs.